Hand painted Mountain Peaks and Copper Sky Hoop Earrings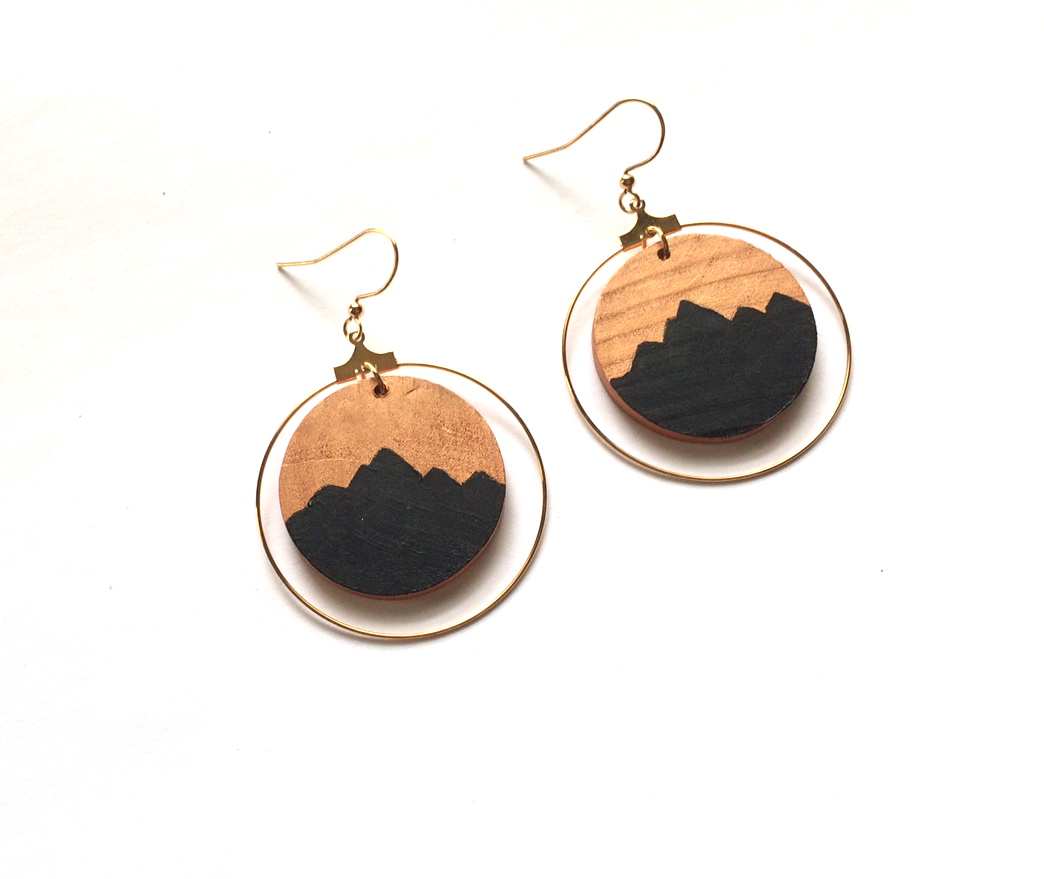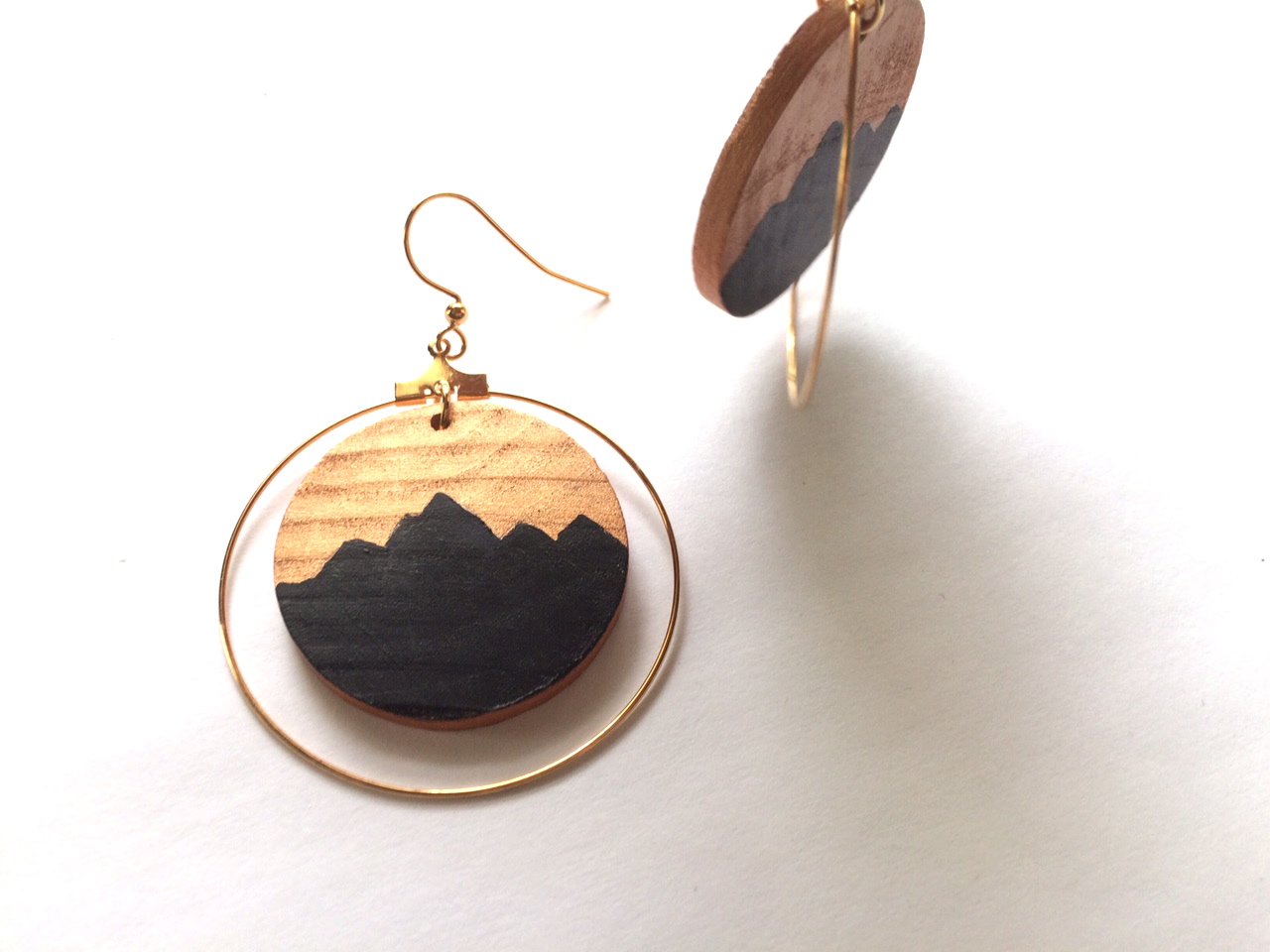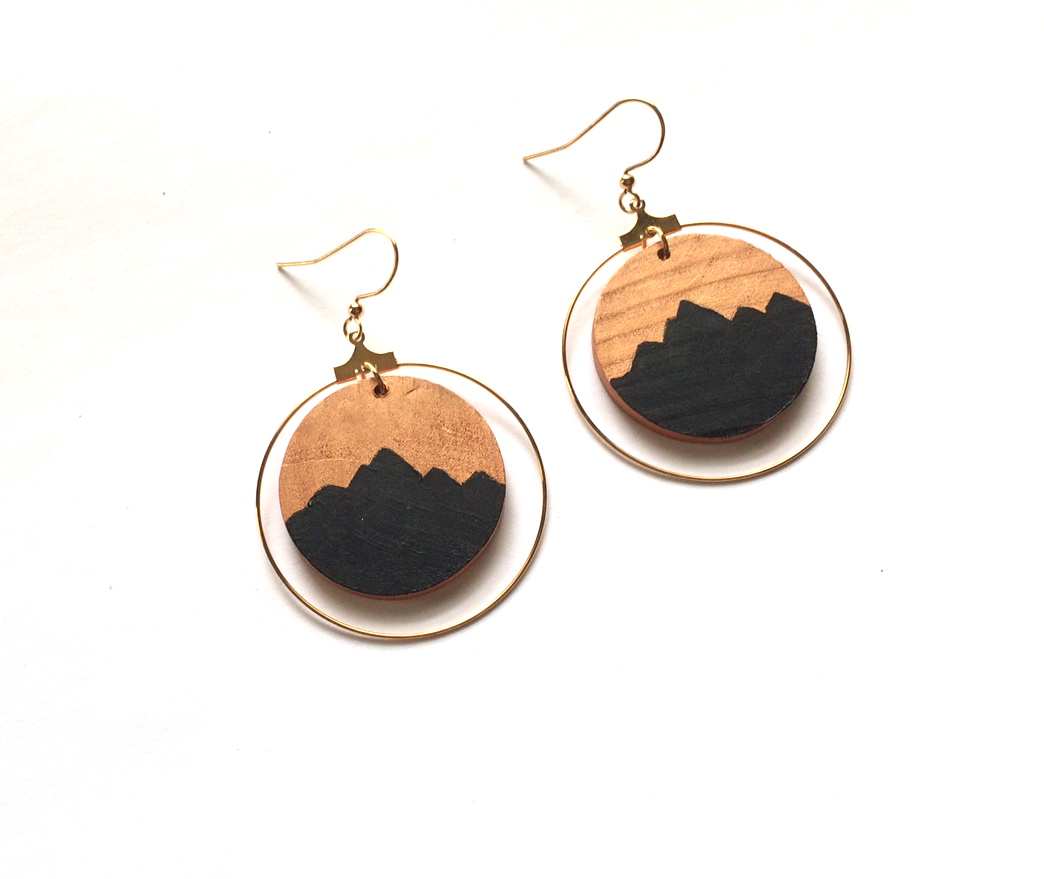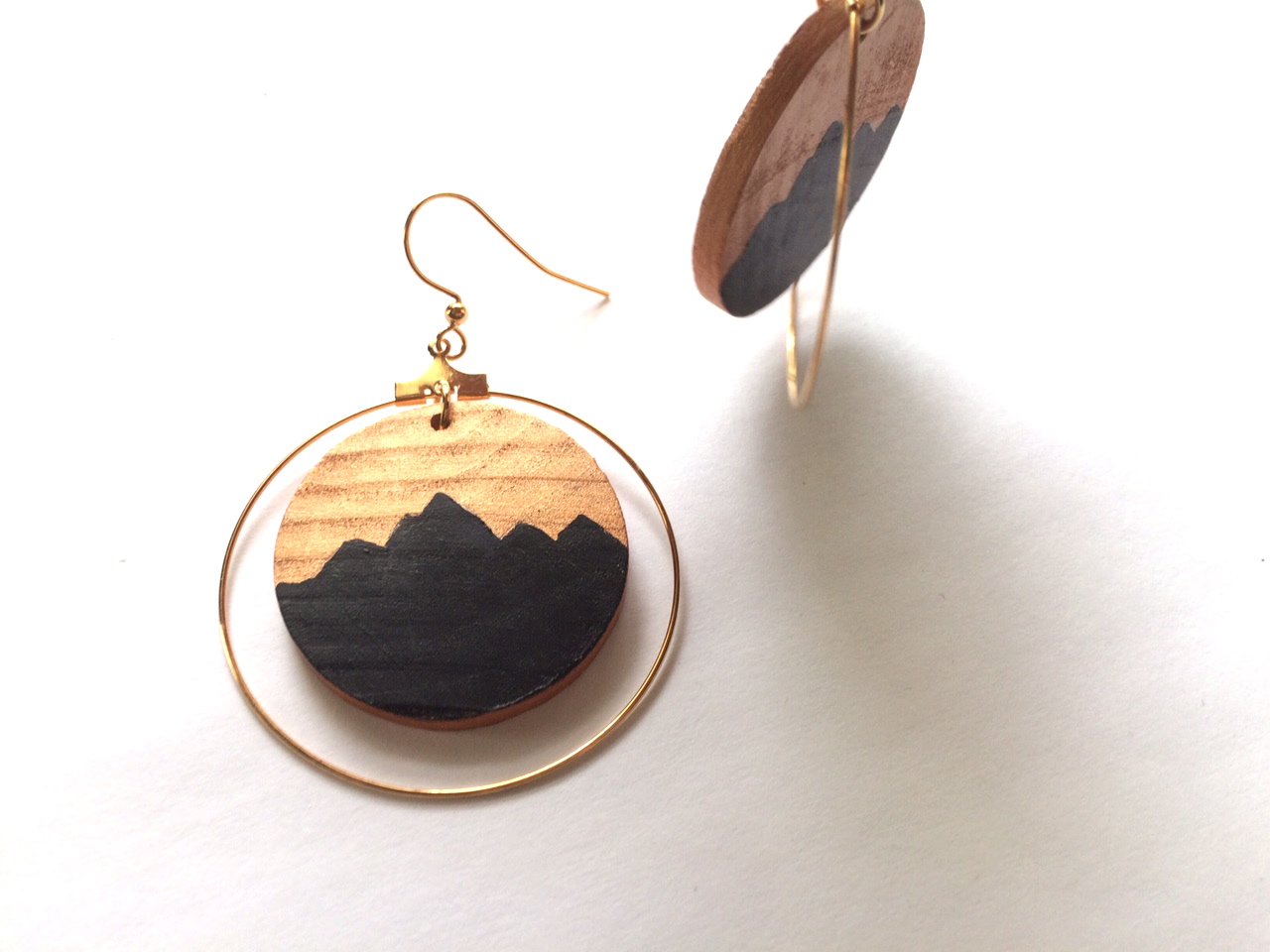 Hand painted Mountain Peaks and Copper Sky Hoop Earrings
I love the American Southwest. We recently took a family road trip to Utah and I came back so inspired. I painted these to represent the majestic mountains and gorgeous red skies.

I painted these with acrylic paint and sealed it with varnish. Each piece is painted to order so slight variations may occur.

Size: Circle wood disks are around 1.25"
Total: 2.5"
Gold plated ear wire


More colors coming.