Hand painted Metallic Silver, Copper, and Turquoise Chevron Gold Hoop Earrings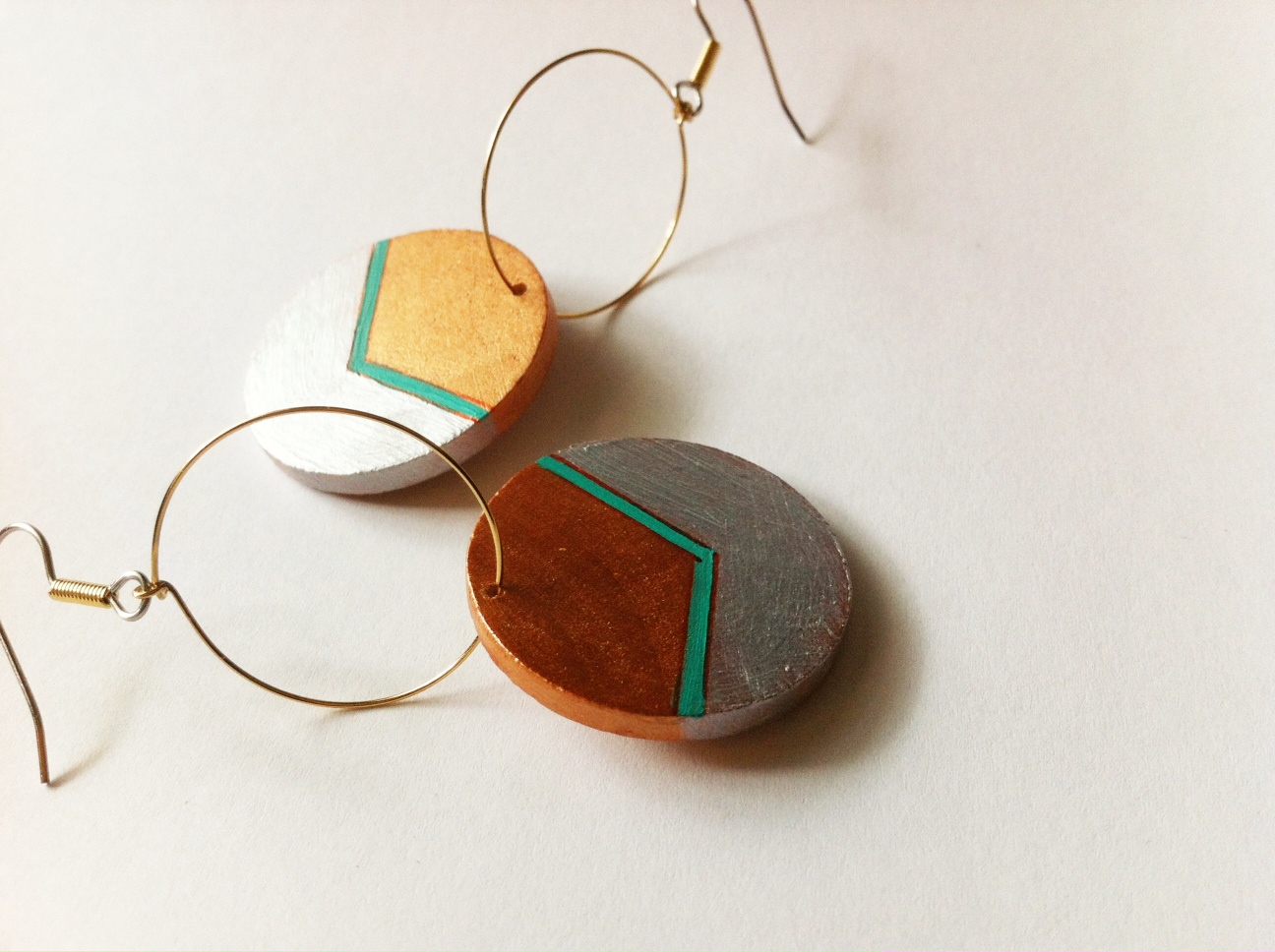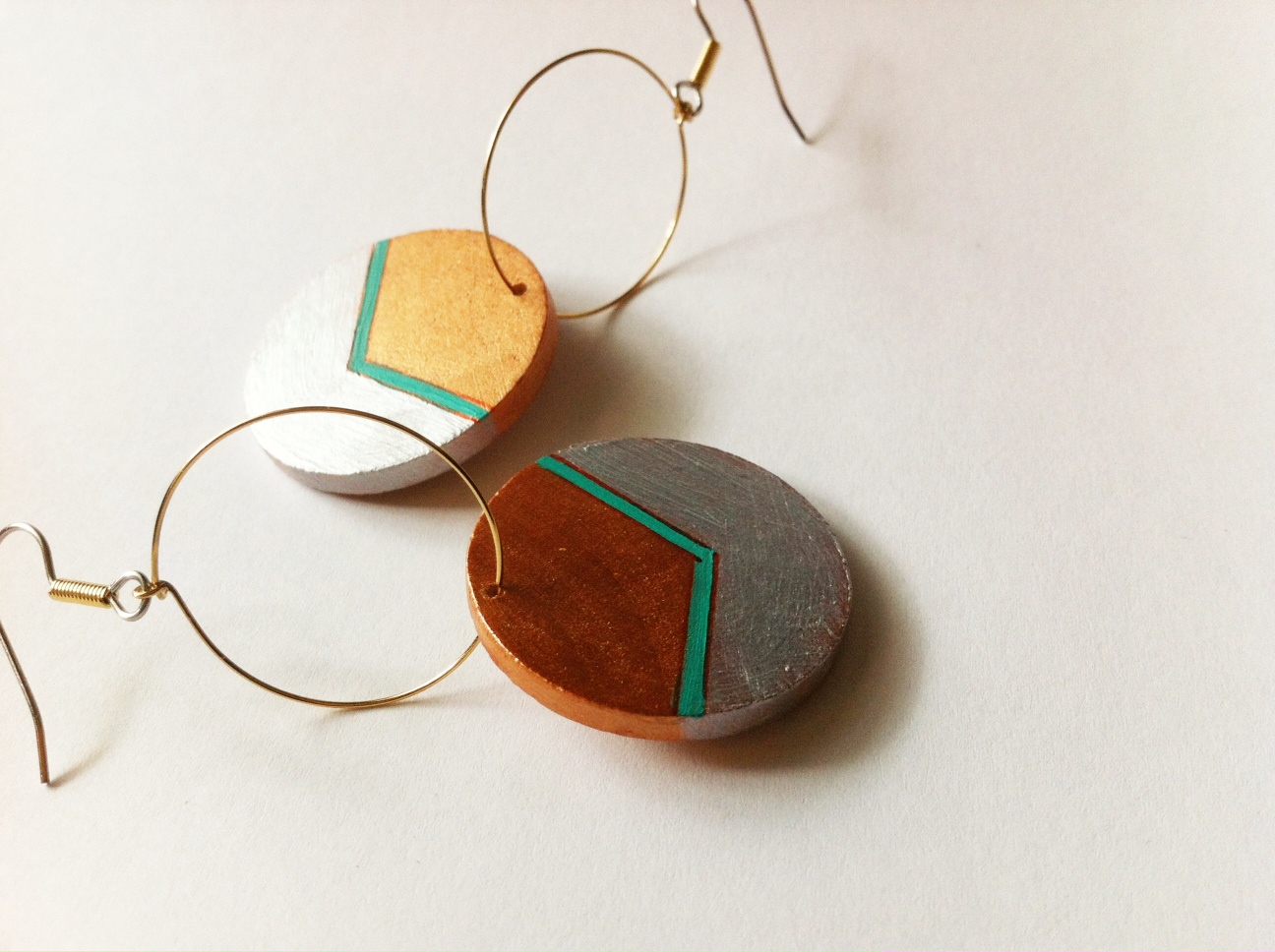 Hand painted Metallic Silver, Copper, and Turquoise Chevron Gold Hoop Earrings
Delicate, simple, and modern- these earrings will add just the right amount of color and print to any outfit.

I painted these with acrylic paint and sealed it with varnish. Each piece is painted to order so slight variations may occur.

Size: Circle wood disks are around 1.25"
Total: 2.5"
Silver surgical ear wire with gold coil accent


More colors are coming.