It's a mod mod triangle world- Hwatu card earrings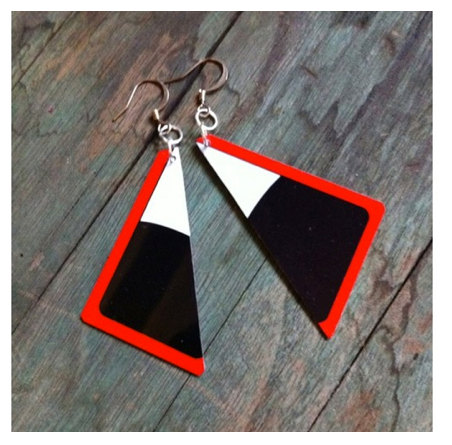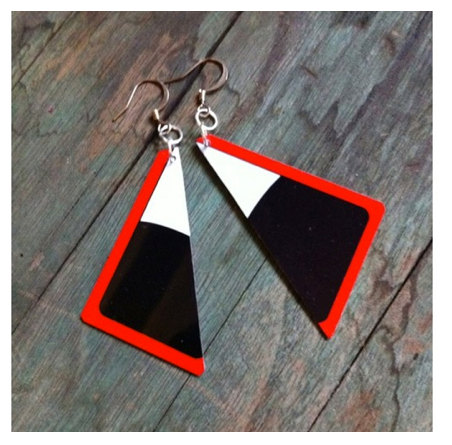 It's a mod mod triangle world- Hwatu card earrings
oh man, i love these earrings. what's not to like? it's a classic mod look with red, white, and black. it's color blocking at it's triangular best.

These earrings are made out of Hwatu playing cards from South Korea. It is Japanese (called Hanafuda) in origin and they were played by the nobility since its early years. Now, you can put it in your earhole and add to the richness of it's history.

silver plated ear wire. the back is red.
hangs 1.75"