Geometric Rectangle Yuzen Paper Earrings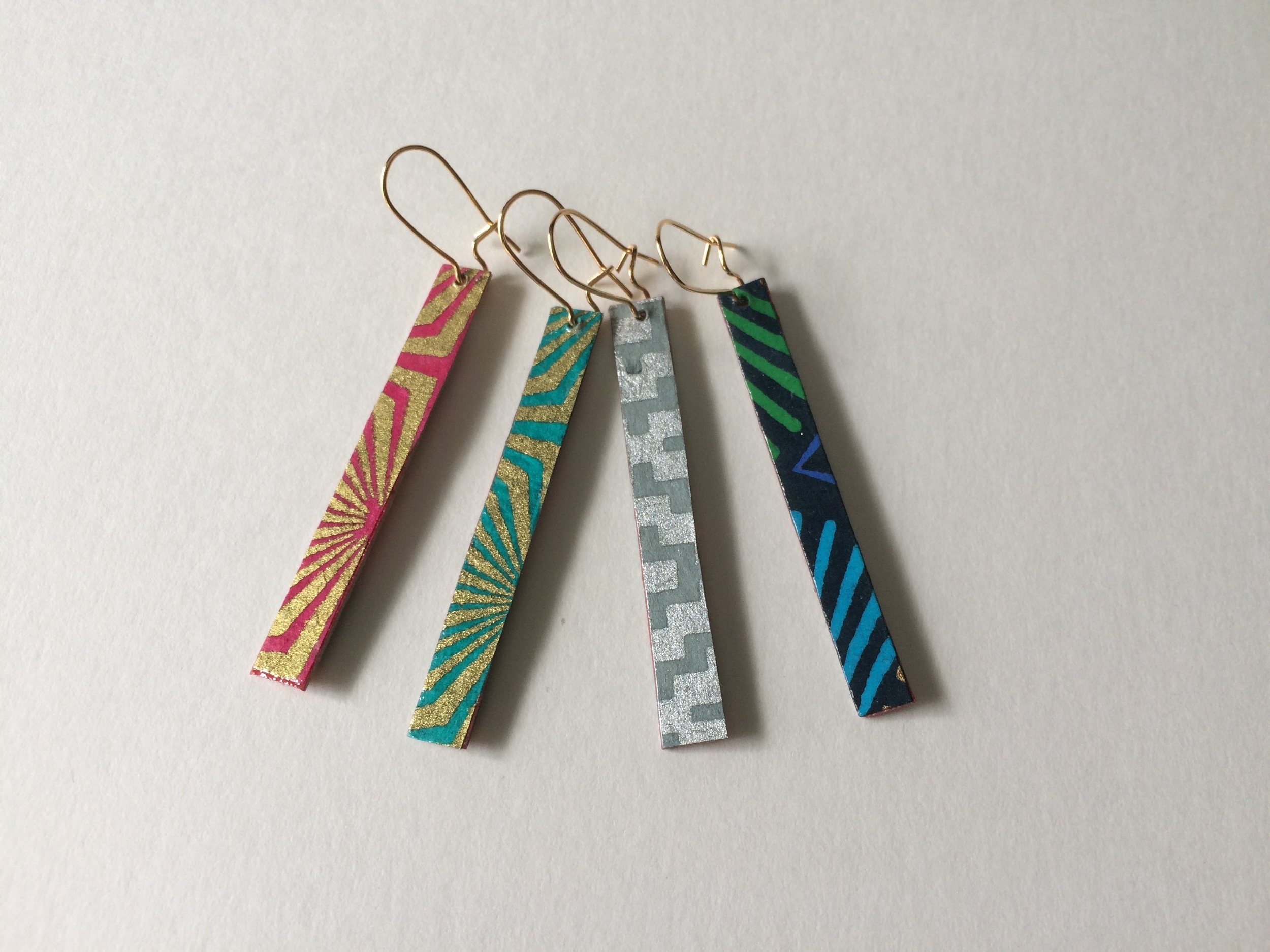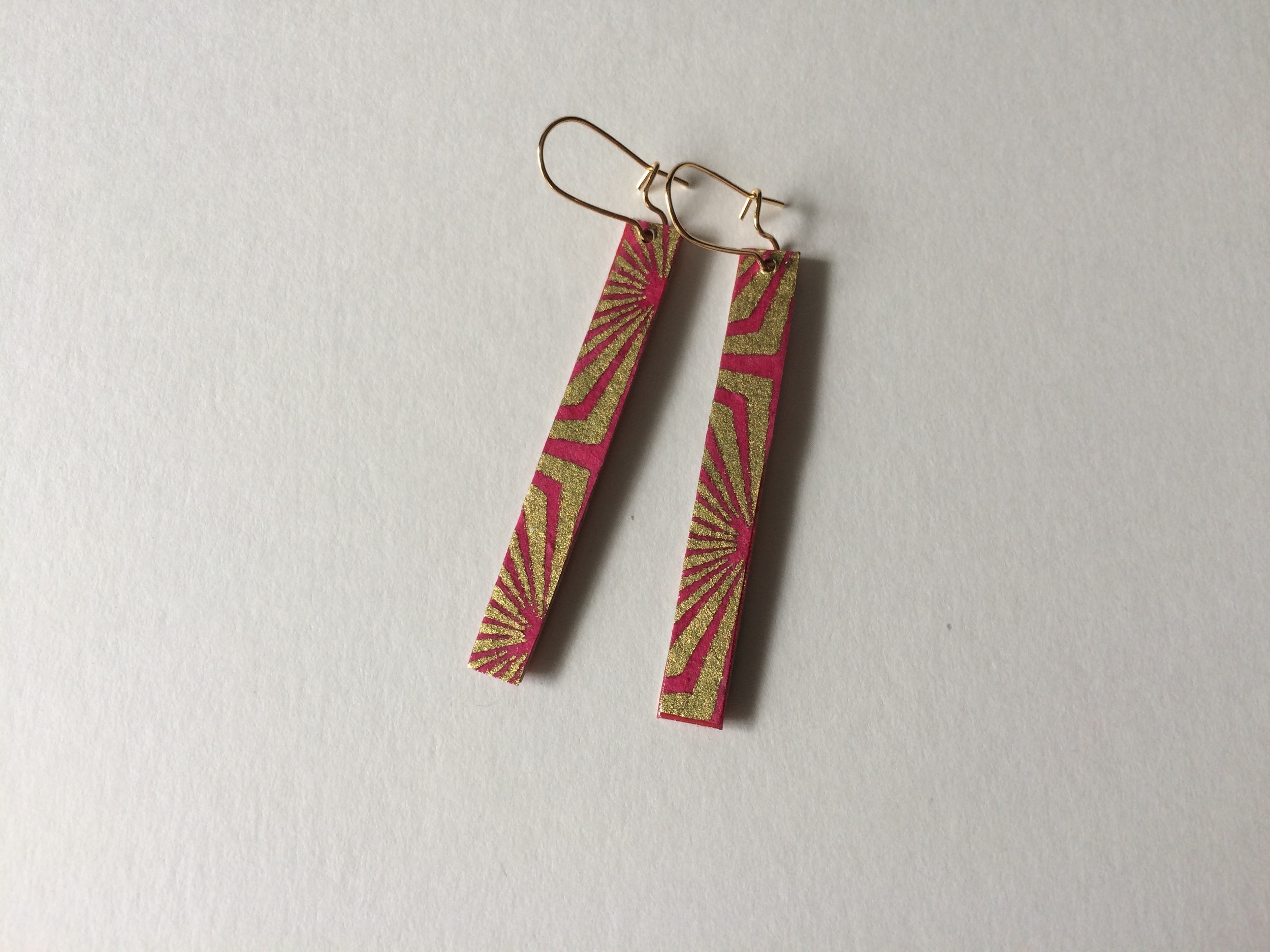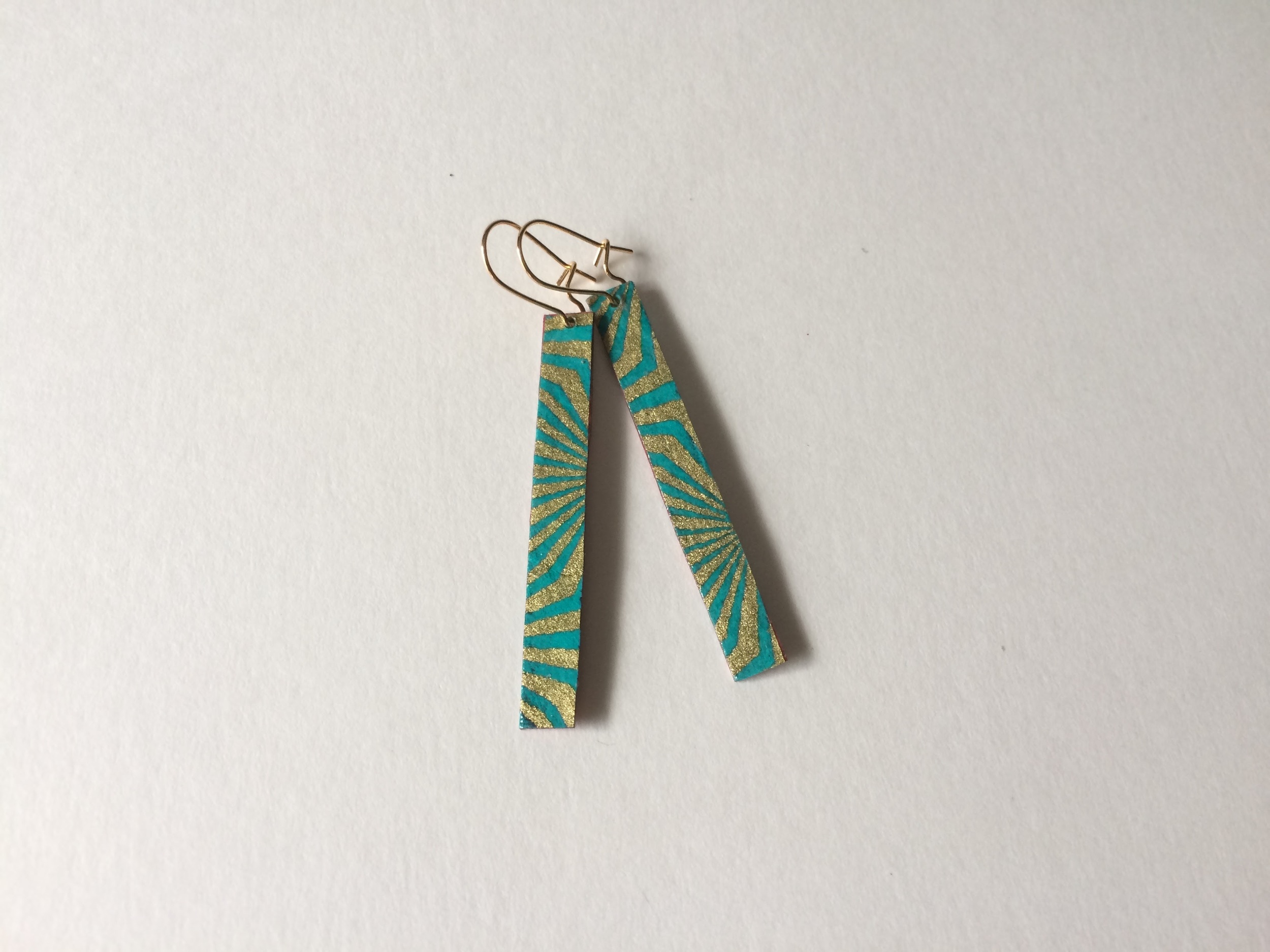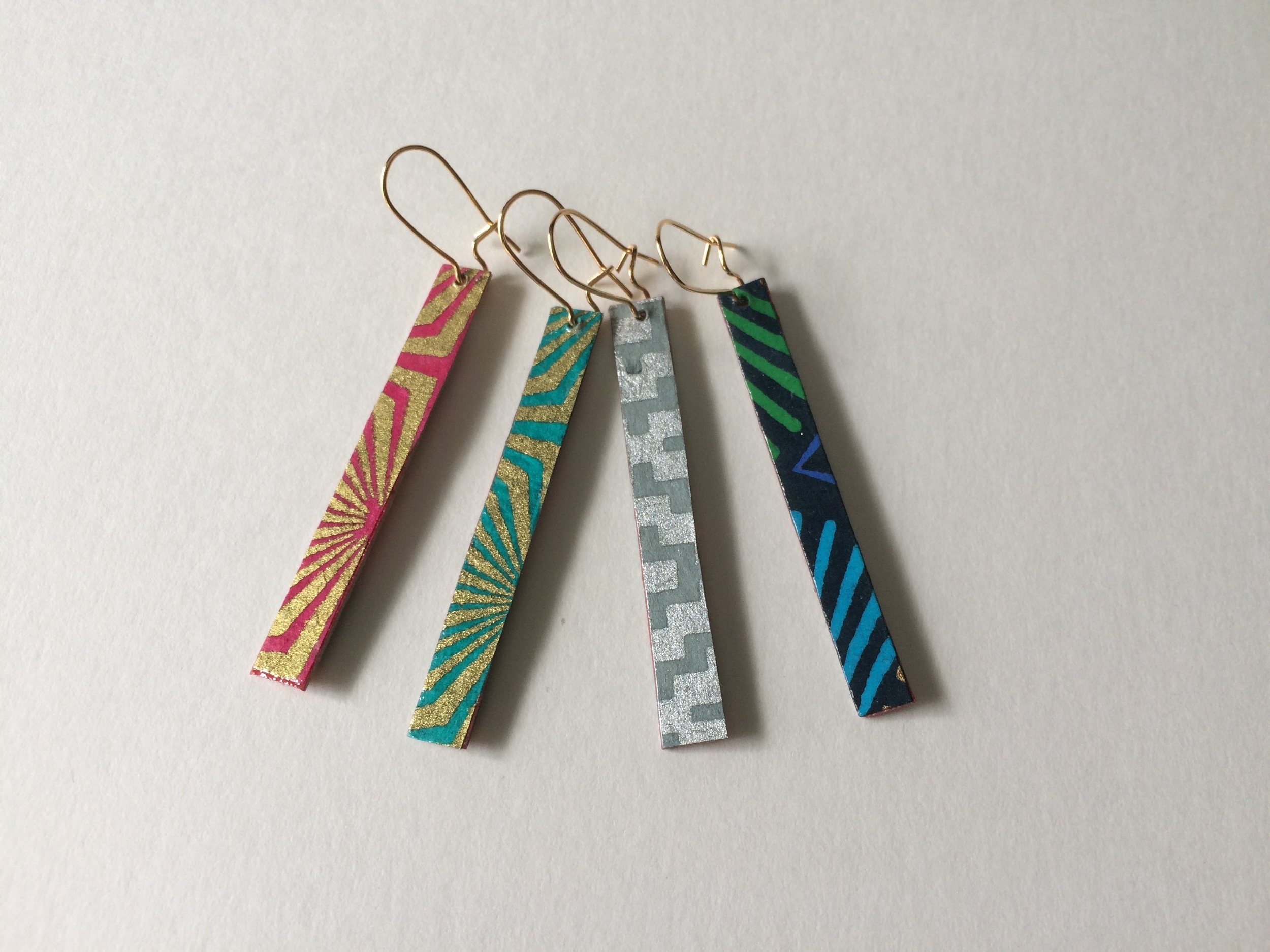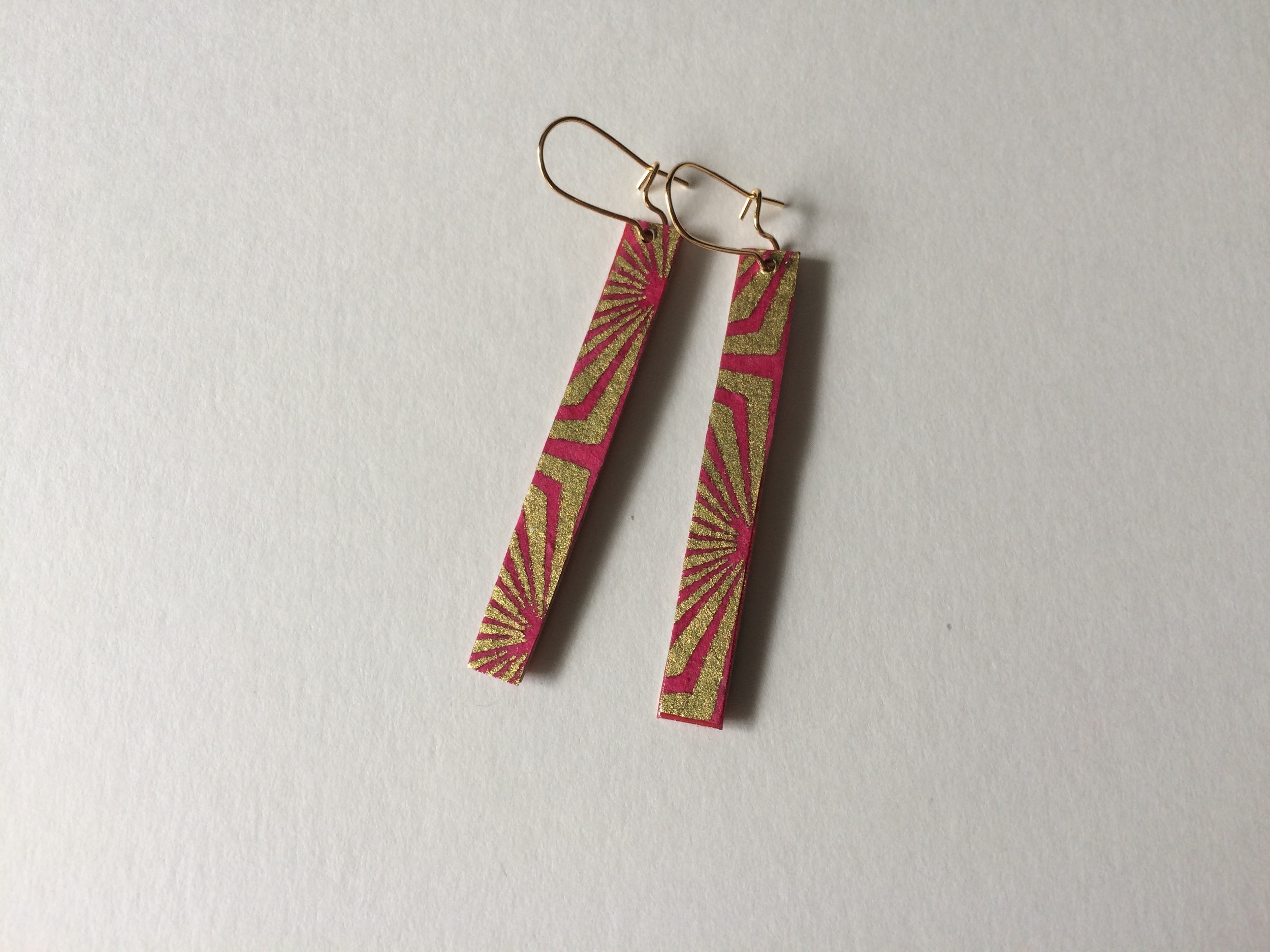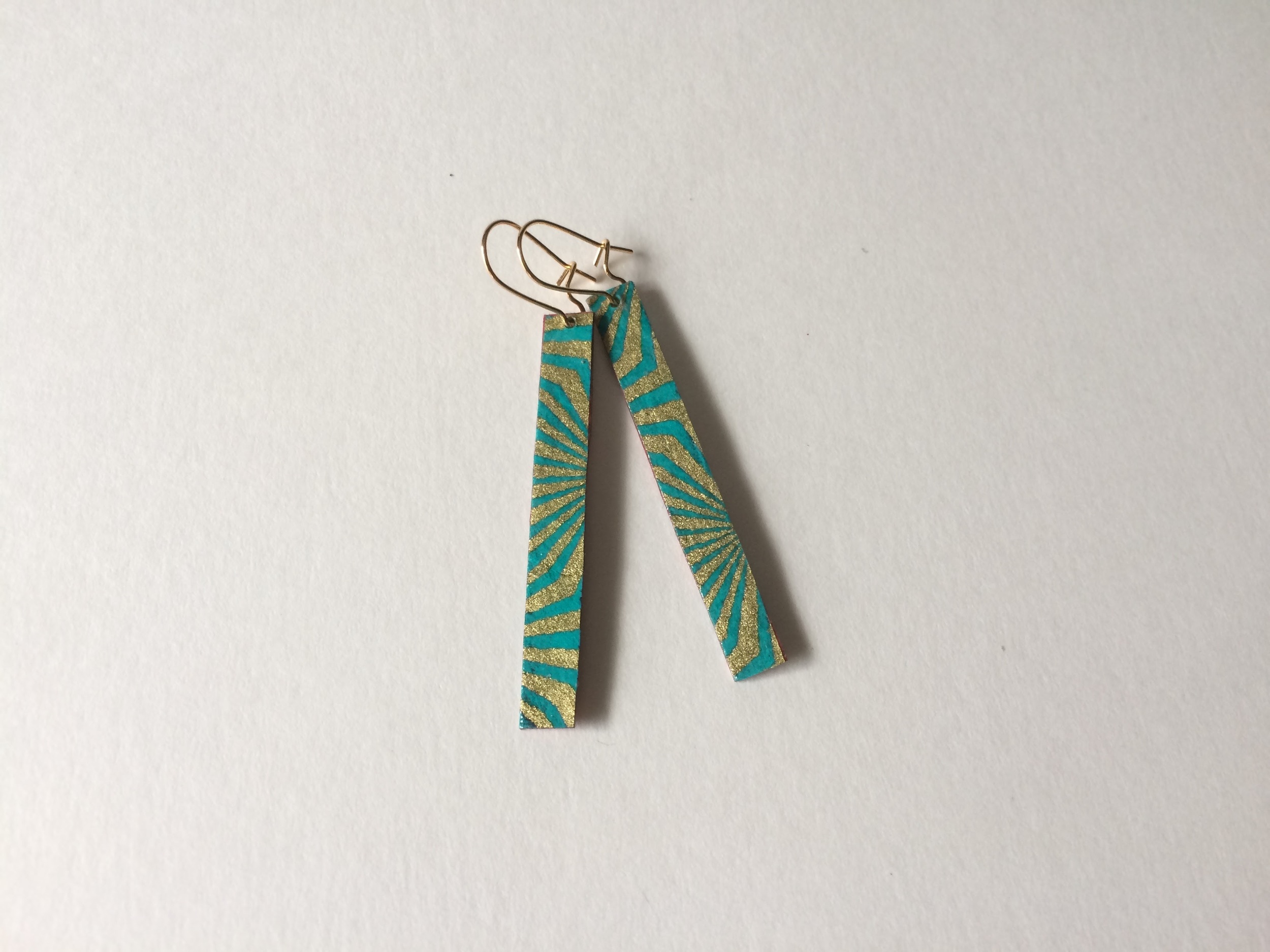 Geometric Rectangle Yuzen Paper Earrings
Japanese Origami (yuzen / chiyogami /decorative) paper cutouts by hand, fused onto Hwatu playing cards and sealed with three layers of glaze.
Gold plated kidney ear wire
**Hwatu playing cards from South Korea. It is Japanese (called Hanafuda) in origin and they were played by the nobility since its early years. Now, you can put it in your earhole and add to the richness of it's history.
2.5"

**These are not water proof. Please, take them off before jumping in the pool!
**Each pair is unique and every piece is lovingly made by my hands. Prints may vary because they are individually cut out from a larger sheet.